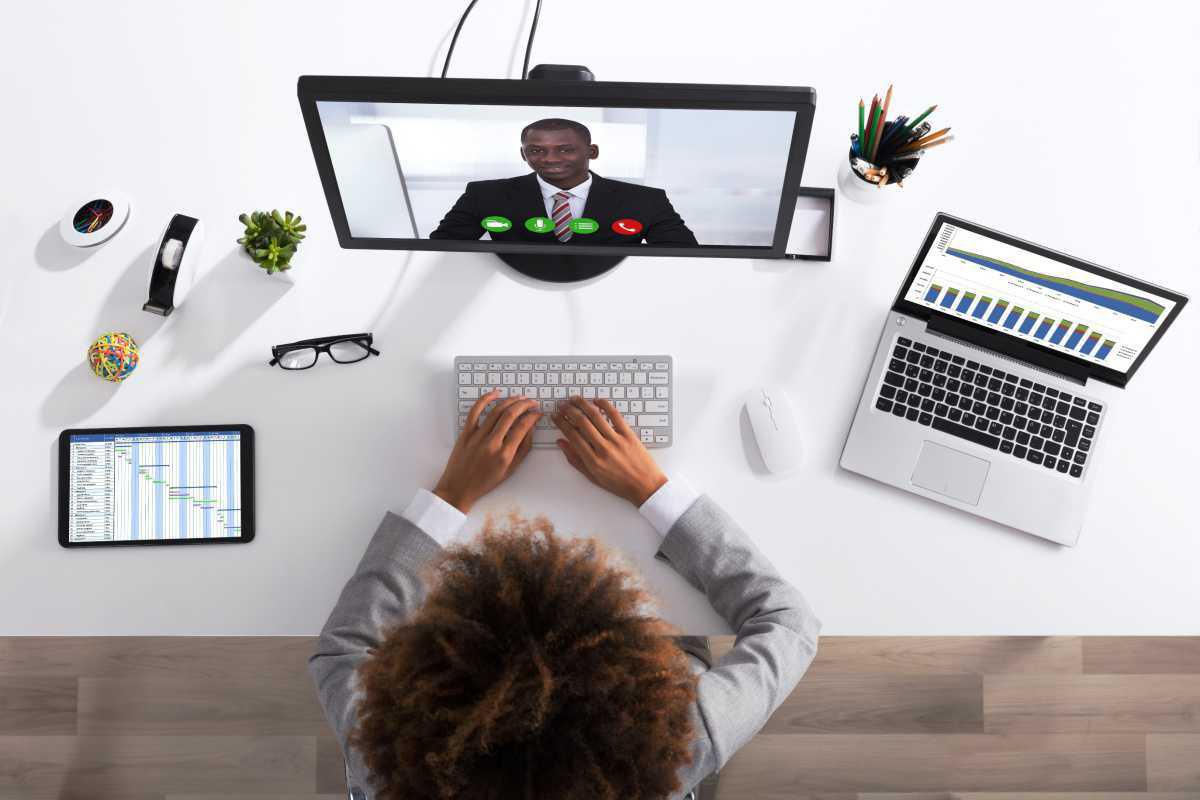 Most businesses have mandated that their employees work from home of late.
As many try to figure out the best way to maximize productivity and good communication, others may struggle. Royal Palm Hotel, Umhlanga's newly appointed General Manager, James Theunissen, guides us on how to best prepare for at-home conferences.
"Communication is the glue that keeps everything together during a crisis and, thanks to advancements in technology and telecommunications, we are able to stay remotely connected." he says.
Many have turned to Zoom and Skype as a means of communication. However, just as there is a certain etiquette for face-to-face meetings, there are certainly do's and don'ts when it comes to online meetings too.
Make sure you are properly attired, even if your company has a casual dress code. If you are chatting to your boss or an important client, don't do it in your pajamas and robe or your favorite fluffy onesie.
Sit up straight, maintain eye contact and avoid excess body movement. There's nothing more important than eye contact when it comes to showing confidence and trustworthiness. It's extremely noticeable if you're staring down or off to the side of your screen when you talk.
Maintain eye contact during the call by looking directly at the camera, not at your computer or TV screen, when answering questions.
Your posture and body language are very important during video calls. Avoid fidgeting with your pen, hair, smart devices or anything else that conveys nervousness and anxiety. Try to keep your body movements calm and relaxed. When speaking you can use your hands to gesture, but avoid being overly animated. When the other person is speaking, sit still and listen attentively with an occasional head nod to show you're paying attention.
Try not to slurp your coffee or crunch your biscuits and peanuts during an online meeting – believe it or not, the sound effects come through loud and clear and can be pretty distracting!
Also, give a thought to the room in which you are having your meeting. Close the door to minimize background noise and disruptions and warn your family. There's nothing worse than having your teen's new rap number drowning out your conversation mid-meeting or having the family cat jump into view at a crucial moment.
An important thing that many people often forget about is the actual background. An unspoken element of work-from-home video chats, for those who've experienced them in the past, has always been the judgments we make about our colleagues' daily lives, based on the glimpses we get into their personal spaces.
The last thing you want during your video call is for your colleagues or customers to be distracted by piles of dirty laundry, a glamour portrait of you or your spouse on the wall (as lovely as it probably is) or anything else blatantly non-professional. Rather set up your computer in a clean, well-lit area and do a trial run to see what is showing up around you on the screen.
Also review this checklist as you're setting up:
Ensure your internet connection is stable.
Check that your computer's audio is working.
Test your computer's webcam.
Close any unnecessary web browser tabs and applications.
Have a pen, notepad and copy of your CV on your desk.
Place your phone on silent mode.
For more information visit: www.royal-palm.co.za